Baylors move has led to a realignment pause ... but for how long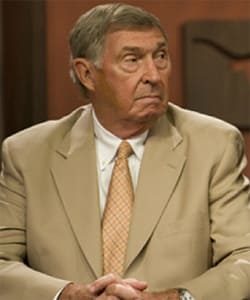 Sources say one of the options being looked at by Texas A&M right now would be to delay their departure from the Big 12 to the Southeastern Conference one year. Instead of joining the SEC in 2012 the Aggies would join the SEC in 2013.
Click It's not what A&M wants, nor is it what the SEC wants (although there is more consensus than people think in the SEC about having no urgent need to expand - so potential SEC targets such as Virginia Tech, West Virginia and Missouri can really process their next move).
Here
to view this Link.
What could essentially amount to a year-long pause in realignment would give the Big 12 two years' notice and get the Aggies and the SEC out of the legal crosshairs of the schools whose futures are most in doubt if the Big 12 dissolves, led by Baylor.
But just imagine what that means.
After all the rhetoric and rancor expressed in the league the past few weeks (the list of shots is growing so quickly, you almost need to expand your hard drive), it would mean two years of tension beyond description in the Big 12.
Between Baylor and Texas A&M; between Texas A&M and Texas; between Oklahoma and Baylor; Texas and Oklahoma; Oklahoma State (Boone Pickens) and all comers; as well as Texas A&M and the other Big 12 schools who have said they won't waive their right to sue the SEC.
It would be two years of MMA type hype before every game because there would be REAL hatred between the fan bases of the combatants.
And it would also give the BCS conferences two years decide what they really want to do with college athletics.
Sources say the Pac-12 has indicated it would not expand unless the SEC moved first. So if Texas A&M-to-the-SEC is off the table for two more football seasons, there is a real chance the massive realignment that appeared so imminent just a couple days ago in college athletics could actually be thought out - for better or worse - over time.
All the scenarios about whom the SEC might add to get to 16; about whom the Pac-12 might add and how Texas and the Longhorn Network could or could not fit into a conference structure could be mulled over for weeks and months and not hours and days.
If the Big Ten came to Texas and said we will take you as a member and you can bring the Longhorn Network - with the only caveat being that Texas could not share in any of the revenue from the Big Ten Network, that could be deliberated and discussed thoughtfully.
If the brightest minds in the most powerful BCS conferences wanted to hold a private summit at the Broadmoor or Pinehurst and decide how they wanted to break away from the NCAA and form their own governing body to supervise whatever configuration the super conferences will look like, it could be done meticulously.
For the second year in a row, college athletics is facing massive realignment. This time it's been, in large part, because the boards of regents at Texas A&M and Oklahoma decided enough was enough. A group of nine people - made up of professionals such as dentists and convenience store owners - were making the decisions about who would be playing in what conference and when.
Not a commissioner. Not a group of athletic directors. Not a group of people who spend every day thinking about the business of college athletics. A group of non-paid volunteers who are appointed to a regents board by that state's governor.
Think about that for a second.
Sometimes these regents move at the behest of a governor's agenda as opposed to an athletic director's agenda. Nonetheless, they are the ones moving the chess pieces in realignment because there is no one watching over college athletics with EVERYONE'S best interests in mind.
In college athletics, it's been every BCS conference for itself, ever since television in college football broke away from the NCAA's purview back in 1984 in a landmark lawsuit.
If there is going to be mass chaos and rearranging in college athletics, why not take an extra year and draw up something solid for the future - if there is such a possibility?
Take Texas for instance. In the past two months, the Longhorns have gone from thinking life would be routine in the Big 12 with its new Longhorn Network to thinking they'd be in a 9-team Big 12 until a 10th member could be found.
Texas was on the Big 12 expansion committee charged with finding a replacement(s) for A&M (along with OU, Oklahoma State, Missouri and Kansas State). The list of potential targets for the Big 12 included BYU, Pittsburgh and Louisville with some discussion of how Notre Dame and/or Arkansas might possibly fit into the Big 12 down the road.
Then Oklahoma president David Boren sounded five alarms on Friday about OU possibly bolting the Big 12, and everyone left in the conference went from looking for replacements for A&M to making sure they'd have a chair when the music stopped.
Texas quickly surveyed what life would be like in the Pac-12, the conference it nearly joined a year ago (and, at the time, the personal preference of UT president Bill Powers, a Cal graduate). But it was clear Pac-12 commissioner Larry Scott was not going to allow the Longhorns to move west with the LHN intact.
So there was a cursory glance at the Atlantic Coast Conference if ESPN could possibly help make a marriage in which Texas could keep the LHN and join the ACC (because ESPN holds the TV rights to both the ACC and LHN).
But after looking at both the Pac-12 and ACC options, Texas' administration became adamant about UT holding onto LHN, so the options turned to independence or perhaps something completely outside the box.
An outside the box option would be something like a conference such as the Big Ten allowing Texas to join the league and only make money off of LHN and not share revenue from the Big Ten Network. File that one away.
But when you have to make decisions that could impact your university for the next 100 years and have only a day or two to process it all, it's crazy.
Sources close to Baylor say the Big East reached out to BU along with Kansas and Kansas State. Maybe so, maybe not. But the Bears didn't want to take their chances. They have plans to renovate Floyd Casey Stadium with the millions they are promised starting next year in the Big 12, when their TV revenue jumps to between $17 million and $20 million.
Schools make a small fraction of that in leagues like the Mountain West and Conference USA. You'd be desperate too, to hang onto what you've got when you're facing that reality.
Baylor wasn't going to let that Big 12 paycheck go easily. And now they've been joined by the likes of Iowa State, Kansas and Kansas State in refusing to agree to a waiver of legal claims against the SEC. So here we are.
If Texas A&M is seriously looking at an option that would have the Aggies give two years' notice of departure to the Big 12, it would most likely just hold the Big 12 together long enough for everyone in college athletics to decide what the landscape should really look like.
Not the landscape dictated by the impulses of dentists and convenience store owners appointed to regents boards on a volunteer basis.
Stay tuned.