Elite 2023 CB Jamel Johnson has the Longhorns' attention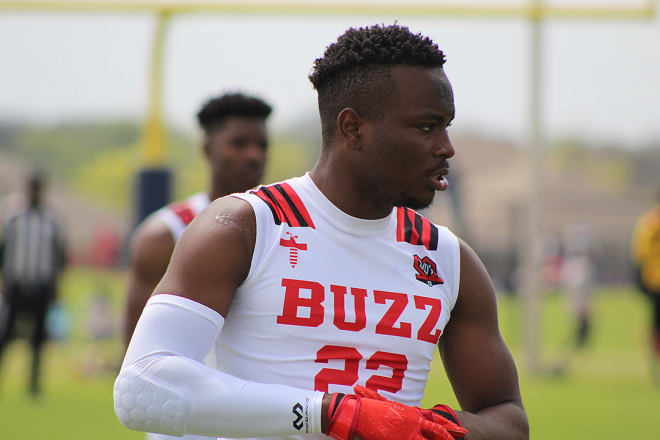 Arlington Seguin cornerback Jamel Johnson is one of the state of Texas's top overall players in the 2023 class. Johnson already holds more than 20 scholarship offers from some of the top programs in the country, with many more to follow.
In early February, the Longhorns jumped into the mix when new UT assistant coach Jeff Banks extended an offer on Texas's behalf.
"It was exciting. It's a blessing for me to just have an offer from my home state," Johnson said. "It felt good."
At this early stage of the recruiting process, Johnson says he's completely open and doesn't have a timeline for narrowing his focus. He said he's still getting to know Banks and building their relationship, and he still has a lot of homework to do on the programs that are recruiting, but he likes what he's seen and heard from the Texas program and the new UT staff.
"They have competitors. They compete. They like to have fun," Johnson said. "I like their coaching staff too. They get after it."
The 6-1, 175-pound Johnson has a unique blend of size and athleticism that should allow him to play anywhere in the defensive backfield at the next level. He feels he's at his best when he's playing physical and said there are still some areas that he needs to work on to round out his game.
"(Coach Banks) likes how I come down and hit," Johnson said. "I'm a cover corner. I like to press, I like to get physical. I can work on my off (coverage) a little bit more but other than that I feel like I'm solid."
Along with Texas, Johnson holds offers from programs like Alabama, LSU, Miami, Michigan, Oklahoma, Texas A&M and USC to name a few. Though his relationship with UT's Banks is still developing, he said the two have developed a solid camaraderie so far.
"That offer kind of out of the blue. Coach Banks texted me on Twitter and told me to give him a call. I called him and he offered," Johnson said. "He's a very funny guy, but competitive too. He wants to win."
Johnson ranks No. 8 on the Lone Star Recruiting Top 100.