SEC and AM heating up as Beebe tries to save Big 12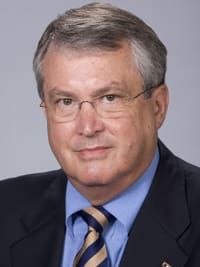 Multiple sources tell Orangebloods.com that Texas A&M has enough votes on its nine-member Board of Regents to join the Southeastern Conference and could announce that move as early as next week.
A source close to the situation said A&M has an invitation from the SEC if it wants it. SEC commissioner Mike Slive was in College Station on Saturday meeting with A&M officials, according to sources, although A&M athletic director Bill Byrne was in Idaho.
The sources said the A&M regents who favor the move to the SEC outnumber those who favor staying with longtime rival Texas in a move to the Pac-10.
Those in favor of the move, led by regents Gene Stallings and influential former Exxon Mobil executive Morris E. Foster, prefer the SEC from a regional, financial and athletic standpoint and feel like there are bonds between the SEC and A&M that work.
Those include rekindling a rivalry with former Southwest Conference mate Arkansas and tying into the Aggies' shared history with Alabama, where coach Paul "Bear" Bryant won six national titles after coaching at Texas A&M. And where Stallings won a national title as coach of the Crimson Tide in 1992.
The dissenters on the regents board are concerned about the academic standards in the SEC and if Texas A&M would be taking a step backward as opposed to aligning with valued research institutions such as Cal and Stanford in the Pac-10. But sources say the regents have agreed not to drop admission standards for student-athletes, regardless of the standards of other SEC schools.
Sources also say A&M feels it would immediately be the top research institution in the SEC as opposed to having to fight for that distinction with Texas in the Big 12.
Financially, A&M is somewhat desperate to cash in on the SEC's riches after the athletic department fell $16 million in debt and needed to borrow that money from the school's general fund. It's unclear if the SEC, which pays out an average of $17 million per school in TV revenue (the Big 12 pays out roughly $9 million currently), would have to renegotiate or simply ammend two TV contracts with CBS and ABC/ESPN totaling $3 billion signed in 2008 to accommodate new members.
There are those on the regents board who feel the 100-year rivalry with Texas must remain intact. Sources said A&M officials were hoping for an agreement with Texas to continue scheduling football games against one another, even if they were in separate leagues. But sources say UT officials have vowed that if A&M turns down its invitation to the Pac-10, breaks away from UT and goes to the SEC, Texas won't schedule the Aggies in anything anytime soon.
Texas has already turned down the SEC. Sources close to UT say the Longhorns don't see it as a cultural fit, namely because of the SEC's academic standards.
SEC WOOING OU
According to sources, SEC commissioner Mike Slive and A&M are working feverishly to convince Oklahoma to join the SEC with the Aggies rather than follow Texas to the Pac-10.
There is speculation among a few schools in the Big 12 that if OU had to choose between the Pac-10 and SEC, it would choose the SEC. But sources close to OU say, up to this point, the Sooners have made a decision to go with Texas and not break up one of college football's most unique rivalries.
Oklahoma athletic director Joe Castiglione was quoted in the Tulsa World last week saying the Sooners are committed to going where Texas goes.
Sources close to the SEC/Texas A&M talks say Oklahoma is still listening to proposals from the SEC. But the sources said the SEC is not interested in Oklahoma State.
Trying to split OU and Oklahoma State could cause resistance in the Oklahoma Legislature, which appears to have more members who've graduated from OSU than OU, according to an informal count.
According to the Daily Oklahoman, OU officials confirmed meeting with Pac-10 commissioner Larry Scott on Saturday, and OU regents have a meeting scheduled Wednesday to discuss possible realignment.
A&M APPEARS COMMITTED TO SEC
In addition to Stallings, A&M's charge to the SEC is also being supported by Texas A&M System chancellor Mike McKinney, who once served as Gov. Rick Perry's chief of staff. Perry is a former yell leader at A&M who still remains very tied into the school's day-to-day workings.
A call to Perry's office Saturday by Orangebloods.com resulted in a statement from Perry released by spokesman Rob Johnson, who added that Perry is in China.
The quotes in the statement from Perry were the same he made to the Austin American-Statesman on Thursday.
"We'll let the board of regents at the appropriate universities make the decisions," Perry said. "If it was up to me, I'd have an all-Texas conference.
"I kind of like the old Southwest Conference. But at the end of the day, it will be decisions that each individual university will make."
Sources close to Perry had initially indicated Perry would work to keep Texas and Texas A&M together. But that no longer appears to be the case. When he was asked specifically by the Statesman if Texas and A&M should stay together, Perry said:
"I think to try to sit here and try to play out every scenario that you or anybody else can come up with is not particularly productive. I think what is productive is for boards of regents to be thoughtful; to make wise, good decisions for the university."
It doesn't take binoculars to read between those lines - Perry appears to be letting McKinney and the A&M regents, all of whom he appointed, do what they want, which in turn could be read as what Perry wants.
Stallings said this week on different radio shows he thinks A&M can stand alone without Texas and is glad Perry is attending to the state and not to realignment.
If Texas and A&M went their separate ways, the opening line to the Texas A&M fight song (which is almost entirely about Texas), "Good-bye to Texas University ...", could be taken quite literally.
McKinney has been very involved in A&M athletics. His sons, Seth and Steve, both played football at A&M. Steve played for Mike Sherman when he was the offensive line coach at A&M under R.C. Slocum and again for Sherman as offensive coordinator of the Houston Texans. McKinney, more than athletic director Bill Byrne, is seen in some A&M circles as the reason the Aggies hired Sherman.
Last week, McKinney's son, Seth, a guard with the Buffalo Bills, posted on his Twitter account, "If we go to the PAC 16 I'm going on a hunger strike!!!"
Pac-10 commissioner Larry Scott and chief operating officer Kevin Weiberg met with Oklahoma and Oklahoma State officials on Saturday in Oklahoma City.
Scott and Weiberg are also expected to meet with Texas A&M officials on Sunday, sources said.
A meeting between Scott, Weiberg and the five Big 12 South athletic directors being targeted by the Pac-10 is tentatively planned for Monday in Dallas, sources said.
Sources close to the talks between the Big 12 and Pac-10 say Kansas has moved ahead of Utah as a candidate to replace Texas A&M on the Pac-10's invite list.
LAST-DITCH EFFORT TO SAVE 10-MEMBER BIG 12
As A&M's talks with the SEC heat up; OU's position possibly, suddenly unclear; and Texas, Texas Tech and Oklahoma State all seemingly firm in their commitment to joining the Pac-10; there appears to be wild, last-second maneuvering to hold the 10 remaining Big 12 schools together.
The effort is being led by commissioner Dan Beebe, and it doesn't involve trying to add schools like BYU or Air Force.
Beebe is trying to show proof of a future television agreement for the 10 remaining schools in the Big 12 on par with the SEC that would preserve individual school's rights to launch their own distribution platforms, including networks.
Beebe would only tell Orangebloods.com on Saturday, "I'm working tirelessly to make a compelling case for our institutions to remain together. I'm trying to present them with proof that shows these 10 institutions are worth more together than if they joined other conferences."
Sources said that proof from Beebe is believed to be assurances from one or more media experts that a 10-member Big 12 can still achieve a TV deal that would pay on par with the SEC's $17 million per school - while also preserving schools' rights to explore their own networks.
Multiple sources have said Texas will finalize plans to join the Pac-10 at a regents meeting planned for Tuesday in Austin. Up to this point, OU, Oklahoma State and Texas Tech have privately vowed to go where Texas goes.
Two Big 12 sources said Texas president Bill Powers, a California-Berkeley graduate, has been the driving force in convincing UT's nine-member regents board the Longhorns' future belongs in the Pac-10.
Those sources say they don't know if Powers would be willing to consider any alternatives that would keep the 10 Big 12 schools together - even if there's proof a possible TV deal on par with the SEC ($17 million) could be reached AND still allow UT and other schools to have an individual network.
Two Big 12 sources say all the athletic directors in the Big 12 South, including Texas A&M's Bill Byrne and Texas' DeLoss Dodds, favor holding the remaining 10 schools together.
But that A&M System Chancellor Mike McKinney and Powers may not be able to be talked back to the table.
"If there's evidence we can be more valuable as a 10-member league than as a 12-member league, and you're going to get to have your own TV network, why would you subject your school to all the travel required in the Pac-10?" said one top official at another Big 12 school.
"We just lost our two worst basketball programs (Nebraska and Colorado). We could play nine conference games in football and choose to have the championship game or not, depending on what Texas wants. The two coaches who always hated the conference title game the most were Mack Brown and Bob Stoops. I think the rest of us would be willing to go with that they wanted."
Messages left by Orangebloods.com with OU, A&M and Texas officials were not immediately returned.
TOO LATE TO TAP THE BRAKES?
Texas Rep. Dan Branch (R-Dallas), who heads the House Higher Education Committee, wants to slow everything down and determine if decisions involving Texas schools in potential conference realignment are being made for the right reasons.
Branch is calling for hearings on Wednesday morning and told Orangebloods.com on Saturday that he'll invite the presidents from Texas, Texas Tech and Texas A&M as well as presidents from Baylor, TCU, SMU, Rice, Houston, UTEP and North Texas.
Branch also plans to invite Big 12 commissioner Dan Beebe, Conference USA commissioner Britton Banowsky and possibly even Pac-10 commissioner Larry Scott.
Branch said he also wants to hear testimony from some economists about the long-term financial impact of having major universities in Texas leave the Big 12.
"There's a lot of questions about the look to the west and how that affects multiple sports programs and students and what kind of dollars are involved," said Branch, who attended Oklahoma Christian as an undergrad and SMU law school.
"Why does it make sense to go so quickly? Does it make sense to look west versus east and what are the options?
"We're talking about changing the habits of a lot of students, and apparently there's a lot of money in play. These are important public assets, our universities. So the members have some questions because it's caused considerable interest, questions, e-mail traffic and blogging that has ended up in the members' districts.
"It's not just being driven by Baylor, which is obviously making a strong push among its alumni around the state. But also the alumni of SMU, TCU, the University of Houston. And we've got people at Texas A&M and even at Tech and Texas who have questions.
"Maybe it is a good thing to move this quickly and this fast. And maybe it is a good thing to have a group of Texas schools go to the Pac-10. But if it is, let's lay out the case before the public."
Branch said House Appropriations Committee chairman Jim Pitts (R-Waxahachie) and Texas House Speaker Joe Straus (R-San Antonio) would also sit in on the hearings.
"We're not trying to micromanage," Branch said. "But on the other hand, we're trying to get plenty of transparency because we're getting a lot of pushback at a lot of questions."
Stay tuned.